To już piąta edycja kultowego rajdu rowerowego!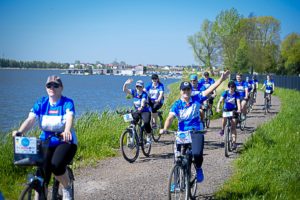 W tym roku startujemy 19 maja 2022 br.
The event is addressed to specialists working in the wind energy sector: owners, wind farm operators, health and safety specialists, people related to the services and assembly of wind turbines.
The main part of the event is a bike rally, however, we are also planning the evening part of the event, during which you can sum up the whole day in good company.
Tegoroczna trasa Tour de Wind nie jest podzielona. Wszyscy przejedziemy razem ok. 50km. Dla tych, którzy wątpią w swoją kondycję fizyczną będą dostępne rowery elektryczne.